BEST COSMETIC SURGERY CENTER IN NASHIK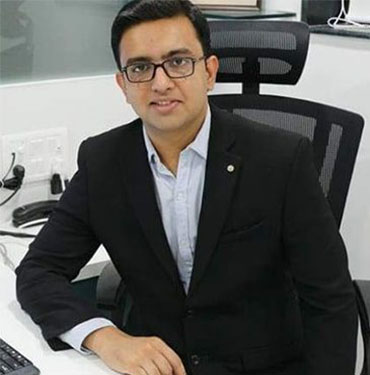 Dr. Manoj Bachhav, renowned and experienced Cosmetic & Hair Transplant Surgeon in Nashik believes everyone deserves to be fabulous from head to toe. Dr. Bachhav's Elite aims to strive for excellence in the services provided. His expertise and surgical skills turn patient's beauty goal into reality. Patient satisfaction is the Cornerstone of Elite.
Elite deliver plastic surgical services in a safe, effective & honest fashion to achieve desired improvements with proven and latest cosmetic technologies. Dr. Manoj Bachhav has been shown to have attained the highest level of achievement in the areas of Cosmetic surgery training, continued education and clinical experience.
BEST RHINOPLASTY SURGERY IN NASHIK
A nose job (technically called a rhinoplasty) is surgery on the nose to change its shape or improve its function.
It can be done for medical reasons — such as to correct breathing problems related to the nose or correct disfigurement resulting from trauma or birth defects.
It can also be done for cosmetic reasons, which will change the nose's shape and appearance.
RHINOPLASTY: STEP-BY-STEP
A nose job is usually done as an outpatient procedure, meaning there is no overnight stay. You'll get general or local anesthesia. With general anesthesia, you'll sleep through the operation. With local anesthesia, you will be sedated and your nose will be numbed so you are relaxed and unable to feel the pain.
During operation, the surgeon makes cuts within the nostrils. In more difficult cases, the surgeon may also make cuts across the base of the nose. The surgeon then reshapes the inner bone and cartilage to produce a more pleasing appearance.
DECIDING ON A NOSE JOB
---
If you are thinking about getting a nose job, set up an appointment with your surgeon to discuss it. During that meeting, talk about your goals and tell the doctor what bothers you about your nose and how you would like to change it.
Keep in mind that there is no such thing as a perfect nose. Surgery, though, can enhance facial features and emphasize your unique and natural beauty. A plastic surgeon can describe the facial features that make you unique and tell you how changes would enhance your appearance.
The surgeon will evaluate the structures of your nose and other facial features. After this evaluation, he or she can tell you if your expectations are realistic.
The surgeon will also consider your overall health and should discuss with you the risks, recovery time, and the costs involved.
There are various techniques for reshaping the nose. Once you decide to go ahead, your surgeon should describe exactly what he or she proposes to do.
If you have health insurance, make sure you talk to your insurer in advance so you know what's covered and what you will need to pay for. Health insurance typically does not pay for procedures that are done only for cosmetic reasons.
Our Videos
Things We Do For You
---
Visiting our clinic will make you feel Beautiful & Confident. What plastic surgeons actually do? Insight to World of Elite Cosmetic Surgery, watch the video
+91-9822873881
" WHAT OUR PATIENT SAY "
---
Amazing experience. Dr. Manoj Bachhav is extremely knowledgeable and skilled. Totally satisfied with the treatment. All the staff is friendly and helpful. Most reliable clinic in Nashik for Cosmetic and dental care. Highly recommended!!!
I had problem with my nose, it was not that good so searched on internet and I got Dr. Manoj Bachhav's address so when I went to him I was very anxious but he counseled me very well, I found his words trustworthy so got my Rhinoplasty done from him, now it's been a month and I am very happy with new nose Thank you for wonderful surgery, kind counseling
I very thankful to Dr. Manoj Bachhav for good nose that I have today.i had tilted nose so visited him last month n he did my Rhinoplasty.i was very comfortable throughout surgery ..good follow up..he truly changed my life with his Midas touch
I visited for a crooked nose, so I wanted the good shape of the nose so dr Manoj Bachhav suggested me rhinoplasty for nose reshaping. Surgery and post-surgery everything was good. Now after dressing removal, my nose is looking awesome, I am very happy with the result it has changed the way I look. All thanks to Dr. Manoj Bachhav sir, he truly is a magician